So, 2016, then.
I mean, you know, don't you? You were there.
But just in case:
http://www.bbc.co.uk/programmes/b086khl3
Anyway, on to the moments of wonder found scattered through this benighted year. Back in January, I was honoured to be best man at my friends James and Marianne's wedding. It was a lovely day, my speech seemed to go down well and my karaoke cover of Sign O The Times... happened. In the summer, we got to celebrate Sarah and Duncan's wedding in the New Forest, catching up with old friends after far too long.
Anna and I had our first foreign holiday together in three years when we spent a fantastic week visiting a couple of islands off Croatia (and Dubrovnik). Earlier in the year, we also had a few days in the less exotic but charming Rye. I also made it to Download this year, the mudbath conditions made tolerable by the company of my K! buddies, plus old friends Dan and Steeny.
In family business, we celebrated my mum's 75th in November, a few weeks after Anna's sister and brother-in-law had welcomed another tiny human into the world.
*********************
As with wider events in the world this year, you don't need me to reel off a list of 2016's celebrity deaths. I do want to talk about one lost hero, though.
When Tom Searle passed away, I posted a simple RIP message on Facebook. It felt like there were plenty of people who knew him better, who had more relevant things to say; it felt like I'd have been indulging in some sort of morbid name-dropping to start telling stories about how I knew him. But I can't write this blog without remembering him.
I first met Tom when Architects were still supporting touring bands at The Freebutt. Both Olly out of Johnny Truant and Aaron from The Plague Sermon had recommended the band to me, the former describing them as "Botch with breakdowns". I saw them support Hondo Maclean and November Coming Fire in rapid succession, and at this point you could see the band growing in stature week by week. I got to know them, particularly Tom, Dan and Tim H-B, and discovered that these teenagers were always the wittiest fuckers in whatever room you happened to bump into them.
Back then, I'd see them at shows at The Freebutt or The Engine Room; as Architects started to tour more and more, I'd see less of them, but as the albums did better and better and the venues they played got bigger, I remember feeling immensely proud of them. These were my boys, y'know? And it wasn't just their success I admired. Over time, they introduced their fanbase to ideas like veganism and the need to protect the environment; vocalist Sam became an ambassador for Sea Shepherd. Of their generation of British metal bands, they were the ones sticking their necks out to get people to think, to get involved.
Whenever they played Brighton, I'd try to make it along, and it was always good to see them when they did signings at my place of work. At the Kerrang! Awards in 2014, they won the award for Best Album for Lost Forever // Lost Together and I stood on my seat to applaud them; when they took the stage, they dedicated the award to Ashley Maile, another dear departed hero.
Earlier this year, I posted a jokey status about how I'd ended up watching a covers band at the Southwick Beer Festival when I could have been at the launch show for the Architects album All Our Gods Have Abandoned Us. (I'd also left work before they turned up to do another signing that day). If only I'd known that this would be my last chance to see you, mate. The world is so much worse off without you in it.
As to the rest of us, let's try and look out for each other in 2017, yeah?
**********************
This blog is dedicated to Tom and Architects, of course; also to Jo Cox and her family.
And to my colleagues at store 523. Stay strong.
Here are the tunes.
**********************
ALBUMS OF 2016
1. PJ Harvey - The Hope Six Demolition Project
2. Dinosaur Jr - Give A Glimpse Of What Yer Not
3. Cavern Of Anti-Matter - Void Beats/Invocation Trex
4. Charles Bradley - Changes
5. Michael Kiwanuka - Love & Hate
6. Oranssi Pazuzu - Värähtelijä
7. Neurosis - Fires Within Fires
8. Psalm Zero - Stranger To Violence
9. Muncie Girls - From Caplan To Belsize
10. Cough - Still They Pray
11. Touche Amore - Stage Four
12. Vektor - Terminal Redux
13. Sweet Williams - Please Let Me Sleep On Your Tonight
14. Badbadnotgood - IV
15. P Money - Live & Direct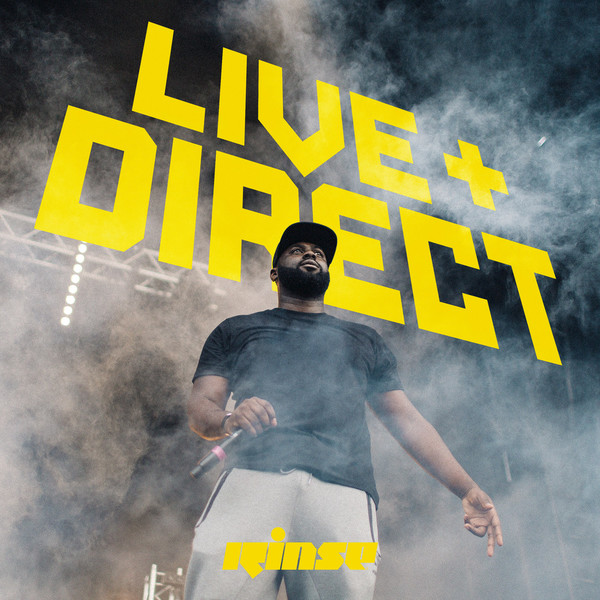 16. Savages - Adore Life
17. Bad Breeding - Bad Breeding
18. Danny Brown - Atrocity Exhibition
19. 40 Watt Sun - Wider Than The Sky
20. The Wave Pictures - Bamboo Diner In The Rain
SONGS OF 2016
1. Muncie Girls - Respect
2. Dinosaur Jr - Goin Down
3. Swet Shop Boys - Aaja
4. Badbadnotgood - Lavender
5. Cavern Of Anti-Matter - Blowing My Nose Under Close Observation
6. Oranssi Pazuzu - Saturaatio
7. Michael Kiwanuka - Cold Little Heart
8. PJ Harvey - The Ministry Of Defence
9. Steve Hauschildt - Strands
10. Charles Bradley- Ain't It A Sin
GIGS OF 2016 (in something close to alphabetical order)
Boris @ The Haunt
Casual Sect @ TST X 2
Cavern Of Anti-Matter @ Patterns
The Cosmic Dead @ The Hope
Dysteria @ The Albert
Electric Wizard @ Download
Exodus @ The Haunt
The Glugg @ Sticky Mike's & TST X 2
Gnod @ The Green Door Store
Henry Blacker @ TST X 2
Iron Maiden @ Download
Joeyfat @ The Hope
Kalloused @ Bleach
Kemper Norton @ The Evening Star
Lower Slaughter @ TST X 2 & The Green Door Store
The Men That Will Not Be Blamed For Nothing @ Download
Anna Meredith @ The Great Escape
Mugstar/Luminous Bodies/Sleeping Creatures @ The Green Door Store
Muncie Girls @ The Great Escape & Download
Municipal Waste @ Download
Orange Goblin @ The Haunt
Lindi Ortega @ The Komedia
Palehorse/Ghold/Bruxa Maria @ the Albert
Pascagoula/Burning House @ Bar 42
Red Fang/Torche @ The Concorde
Refused @ The Concorde
Rolo Tomassi/Slabdragger/Employed To Serve/Conjurer @ Bleach
Sauna Youth @ Sticky Mike's
Saxon @ Download
Sea Bastard @ Bleach & The Haunt
Sex Swing @ TST X 2
Slum Of Legs @ TST X 2 & The Hope
So Pitted @ The Green Door Store
Sweet Williams @ TST X 2
Teeth Of The Sea/Gum Takes Tooth/Anthroprophh/Necro Deathmort/Housewives @ Corsica Studios
Terminal Cheesecake @ TST X 2
Uncle Acid & The Deadbeats @ The Haunt
Wharves @ TST X 2 & The Hope
The Wildhearts @ Download
Witchsorrow @ Download